Scanning & Art Reproduction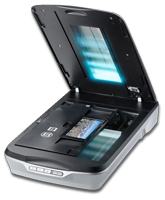 Scanning you original artworks, paintings, photos or transparencies.
We have probably the most scanning experience of anyone in the business in Australia. We have worked with high-end digital scanners since 1979 and have digitized all types of reflective and transparency originals.
Digital image capturing is almost a necessity in todays market if you want to distribute your work across the web. The internet has given everyone the opportunity to spread their message wide and far for not a lot of outlay, as long as you have your information in digital form. Creating a detailed, accurate reproduction of you original is a combination of science and craft, and at Magnascan, we have combined them to deliver our customers the best art, photo and document copying in the country. Many artists use us to scan or photograph their artwork so they can print the best quality reproductions. We can scan from oil, gouache, pastel, pencil, water colour, charcoal or even fabric original artworks and paintings, old or valuable documents and letters and any type of photographic print, transparency, slide or negative in colour or black and white.
Our expertise stretches across all types of high-end digital and analogue drum scanners from Crosfield, Dr Hell (later Linotype) and Dia-Nippon, through to all types of flatbed scanners and reproduction cameras. We started on the original Crosfield 550 in the 70's (the worlds first digital graphics scanner) and have operated scanners ever since.
Our expertise is best shown in the quality of work we can produce from original artworks and paintings, artists and art galleries are tough judges, so we take pride in the fact we have done work for all standards of artists and galleries, stretching to even reproduction work for the Tate Gallery (St Ives). In our time we have scanned everything from oil paintings to 400 year old documents, you only get entrusted with that type of work when you know what your doing! Many of our scans are used to produce top quality Giclee archival prints and limited edition art runs that look so good its hard to tell the copy from the original.
Its not only artworks that we scan however, there is a strong call for quality image capturing from photographs, transparencies and slides, these can be a real test as not many people today have the experience of scanning film, its becoming outdated! But here at Magnascan we have scanned many thousands of negatives and slides, colour or black and white, and can assure you of a top quality result every time, from almost any type of original.